COVID-19 UPDATE
At this point in time, given that we supply Fast Moving Consumer Good products, we will remain open through the month ahead.
In terms of our preparedness activities, we put the following measures in place:
All office staff are working remotely
Our warehouse team are now working under strict social distancing protocols
Access to our office and warehouse has been restricted to staff and courier drivers only
We have increased and implemented heightened hygiene and cleaning practices
Our team have worked tirelessly to ensure our supply chains locally and internationally are secure and supported
Rest assured, we will continue to endeavour to do everything in our control to maintain a regular supply of products for you.
Our online store remains operational and you can shop as normal.
We have been advised by New Zealand Post that whilst they remain operational, we all may experience some delays in deliveries, depending on possible network interruptions and prioritisation of urgent services.
We apologise for any inconvenience in advance and will do our best to get your orders to you as quickly as possible.


Welcome to Vital Health!
Vital Health is 100% Kiwi owned and operated. We support and distribute high quality products that help people live their best lives, naturally. We source science backed, authentic brands from around the globe, products that genuinely offer efficacious benefit to people's health and well-being.
We bring natural and organic products to the New Zealand and South Pacific marketplace and make sure there are ways for you to buy them at a fair price, easily – online and in-store. We are the master distributor for stand out brands like Nuzest, SOS Hydration, Real Deal Hurt Crème, Peak Chocolate, Temole Healthy Chips and Vita Biosa.
We are proud of the products that we support and stand behind our brands. There are no fads or one-hit wonders here. The products we source are best in category. They're effective, healthy and natural – in fact, you could say we provide the best of nature, backed by science.
If you have questions about any of our products or you if you own a brand that you'd like to bring to the New Zealand and South Pacific market, please get in touch with us now. We'd love to hear from you!
Our Brands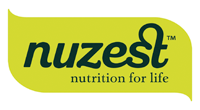 When it comes to your health, you deserve the best.
Led by nature and backed by science, Nuzest premium nutritional supplements are formulated by global industry leaders and based on the latest scientific research. Quality without compromise, that's our promise. Quick, convenient and trustworthy, Nuzest products are designed to give your body what it needs to balance the demands of a busy life.
Powerful, nutrient-packed formulas for a stronger, brighter, more active you.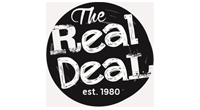 Real Deal Hurt Creme is a pure herbal rubbing cream that helps rapid recovery from bruising, strains and inflammation. When used before exercise, Hurt Crème helps to increase blood circulation, warm up muscles and prevent injury.
Recommended by New Zealand physios and suitable for all skin types, Hurt Crème is a gentle, effective way to look after your body and it's safe enough for the whole family.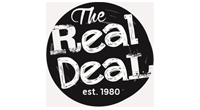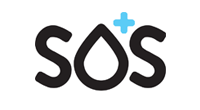 SOS Hydration Drink Mix effectively combats the tiredness, fatigue and dehydration caused by travel, work, play and exercise that fuels today's modern active lifestyle. SOS helps Increase Hydration, Focus, Stamina, and Physical Performance.
Vita Biosa is a certified organic ready-to-drink probiotic herbal tonic. Combining the beneficial effects of probiotic bacteria and herbs is advantageous in many ways. In the final fermented product, the valuable substances of the herbs are conserved, and at the same time, the herbal extracts have a beneficial effect on the metabolism of the probiotic bacteria, which multiply and produce vital organic acids.
The combination of live probiotic strains, extract of 19 different herbs and organic acids is what makes Vita Biosa truly unique.