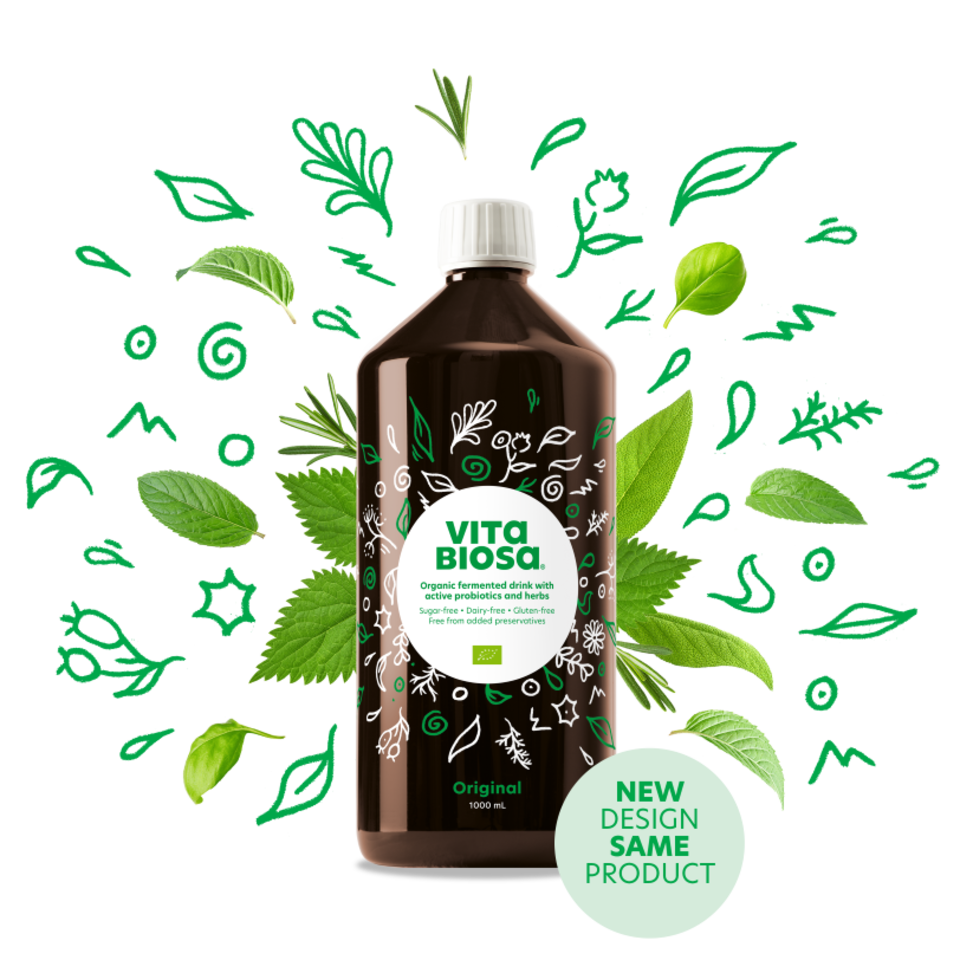 Vita Biosa probiotic can provide you with your daily supply of fermented active probiotic lactic acid bacteria.
It is a ready-to-drink herbal mix, based on lactic bacteria and herbs. Vita Biosa probiotic contains up to 8 different probiotic bacterial cultures and is based on an extract of no less than 19 different herbs.

Certified organic, natural, dairy free and contains no preservatives or sugar.
Vita Biosa Original was first conceived 20 years ago by Mr. Erik Nielsen. There are no additional ingredients added to this variant outside of the core elements of 19 different herbs, probiotic bacteria and organic acids. Vita Biosa Original has a fresh and sour taste, reminiscent of an unsweatened apple cider or apple cider vinegar. Vita Biosa Original remains the most widely popular variant around the world to this day!
Ingredients: Water, organic fermented molasses, 19 organic herbs 0.5% (anise, basil, fenugreek, dill, juniper, fennel, elder, ginger, angelica, chervil, liquorice root, oregano, peppermint, parsley, roman chamomile, rosemary, sage, large nettle, thyme), 8 strains of microorganisms (Bifidobacterium lactis, Bifidobacterium longum, Lactobacillus acidophilus, Lactobacillus casei, Lactobacillus rhamnosus, Lactobacillus salivarius, Lactococcus lactis, Streptococcus thermophilus).
Sizes available: •500ml bottle •1000ml bottle •3000ml bag-in-box