Why Take Kids Good Stuff

Because Kids Are What They Eat
All the nutrients for growth, development and learning plus immune system and digestive support.
Good childhood nutrition is essential for healthy physical and mental development. The period between four and 13 years old is a time of rapid growth as well as mental and emotional development. Make sure that your kids are built on the good stuff!

Tasty Enough For Fussy Eaters
So good they won't even know it's healthy!
Research shows that you often have to offer children a new food ten times before they're happy to accept it. We know that they'll eat a balanced diet eventually - but Kids Good Stuff will make sure they get all the nutrients they need in the meantime. No fuss.

Expertly Formulated For Perfect Balance
The right vitamins and minerals working together to support the best of health.
Too much or too little of a single nutrient can have adverse effects. Kids Good Stuff is carefully formulated by a team of independent nutritional experts to provide exactly the right balance of vitamins and minerals for growing kids.

Healthy, Happy Brains
Essential nutrients for better concentration and focus.
Give them the right nutrients to support mental and emotional well-being. Kids Good Stuff provides nutrients chosen specifically to assist with learning, concentration, behaviour and overall brain development. Healthy kids are happy kids.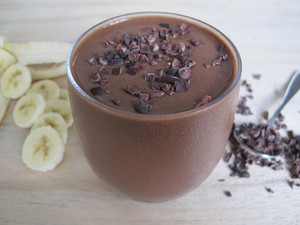 Fight Off Germs
A healthy immune system to cope with everything life throws at them.
While they are young, children's immune systems are exposed to a myriad of germs, viruses and bacteria. The carefully chosen vitamins and antioxidants in Kids Good Stuff help to support a strong immune system. That means less time out of school with fewer nasty colds and flus.

Energy To Grow, Learn And Play
The right balance of B Vitamins to keep your kids alert and responsive.
Say goodbye to sugary highs and lows with Kids Good Stuff. A complete range of B vitamins and plant-derived protein provides balanced, sustained energy for learning and playing. So skip the sugar and shake up our multi-vitamin smoothie - fill them up the healthy way.

No Nasties
100%, allergy-friendly goodness.
Free from gluten, dairy, soy, nuts, eggs or corn with no genetically modified ingredients (GMOs). Zero nasty chemicals, artificial preservatives and additives. No refined sugars or fillers. Just concentrated, real-food ingredients for a kid-sized, super-powered, multi-vitamin boost.

Strong Teeth & Bones
Naturally-sourced calcium for strong, healthy bones.
Children who don't get enough calcium in childhood run a greater risk of developing osteoporosis in later life. Kids Good Stuff keeps teeth and bones healthy by providing absorbable calcium from Red Marine Algae – a rich natural source. Along with all the vitamins required for their bodies to absorb and use calcium properly.